Speak Italian!
Free Italian language classes are held every Thursday of the month, typically from September to May.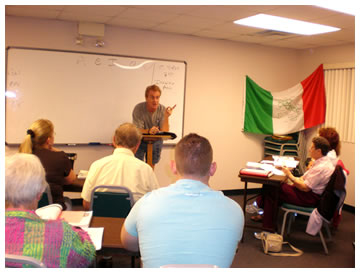 6 p.m. Elementary Italian, Intermediate Italian Conversation, and Advanced Conversation.



7 p.m. Beginning Conversation, Intermediate Italian, and Advanced Grammar Workshop.

Classes held at the Gulfport Senior Center, 5501 27 Ave. So., Gulfport, Fl.

For information about classes and special limited-time offers to new students, contact: info@iasosp.org